What happens when ALA and YACS get together for the holidays?  Donations, mustaches, and some really ugly sweaters…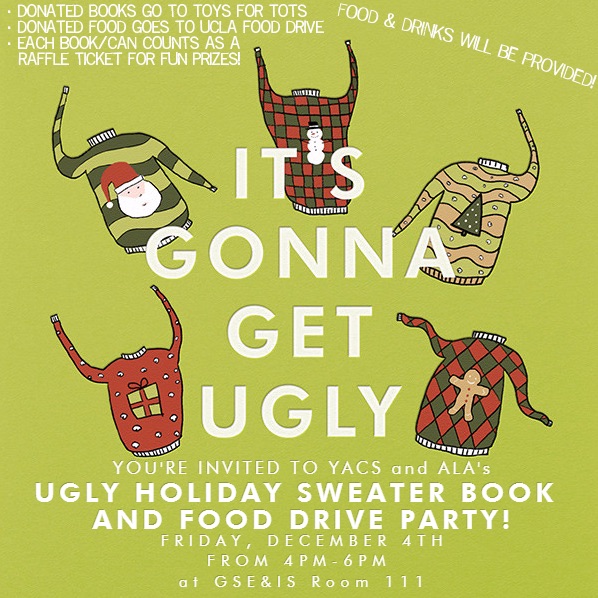 This December, ALA and Yacs joined forces to host an ugly sweater party as a way to relieve stress before finals and celebrate the upcoming holidays. Students attended wearing their favorite ugly sweaters and enjoyed baked goods and a hot chocolate bar complete with peppermint schnapps and marshmallows. There was also a book and canned food drive—those who brought a children's book or canned food to donate to Toys for Tots were entered into a raffle. Overall, a merry time was had by all, and all a good night!
Featured in this photo are (left to right): Rebecca Russell, Alexa Romero, Sarah Jones, and Emily Meehan.